The Hangout Summer Sessions
12 May 2021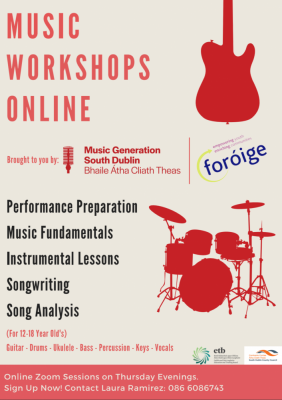 Are you 12-18yrs? Do you like Music?
The Hangout Summer Sessions are for you!
Come hang out and play music.
Thursday evening sessions running throughout the summer.
Sign up NOW!
Contact Laura Ramirez to sign up.
Mobile: 086 608 6743
Email: laura.ramirez@foroige.ie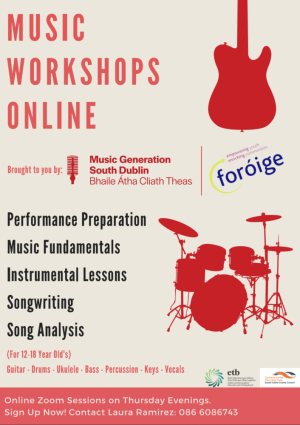 FOLLOW US!
FB, Instagram & Twitter: @MusicGenSD
TikTok: @MusicGenSouthDublin
Check out our SubSounds Schools Programme
12week programme for post-primary schools in South Dublin County to sign up to.
Band Development, Songwriting, Recording, Producing & Promoting an Album as just some of the areas covered in this school programme.
​
SubSounds.ie for all details about the evening programme