The Hangout Sessions in Rua Red
22 Nov 2021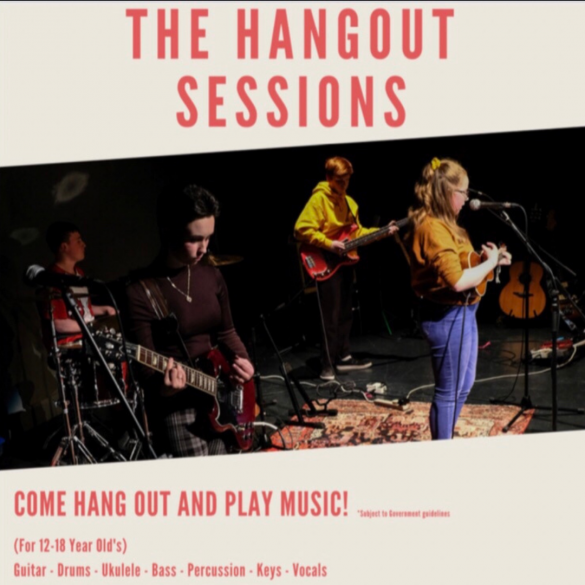 These informal music sessions are a brilliant opportunity for young people to jam together and play music that they want to play in a relaxed atmosphere with their peers- directed and facilitated by our brilliant musician educators here in Music Generation Bryan, Michael and Lara Jardim Fleming.
Thursdays 5-8pm
Rua Red Arts Centre (beside Tallaght Luas stop)
Suitable for 12-18years
Guitar, Drums, Ukulele, Bass, Percussion, Keys, Vocals
2021 Participants & Musician Educators: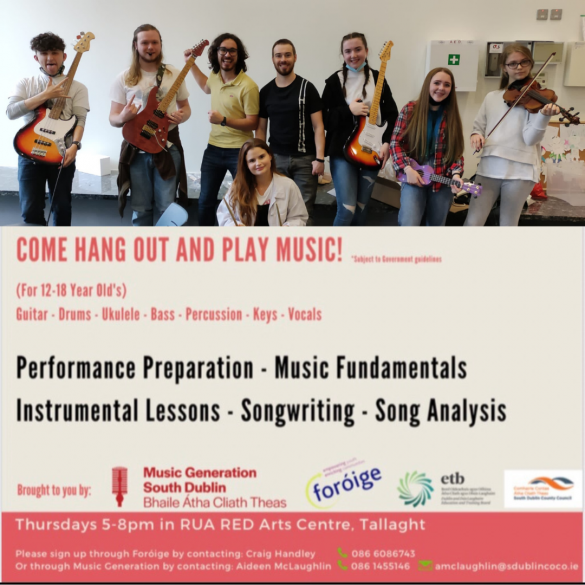 This is a partnership programme with Foroige, so any young people are eligible to sign up by getting in touch with Craig Handley from Foroige on 086-6086743 or by emailing craig.handley@foroige.ie
Likewise they can sign up through Music Generation South Dublin by contacting Aideen McLaughlin on 086-1455146
Hangout Sessions Performance 10th Novemeber 2021 at the Deptartment of Eductaion with Minister Norma Foley: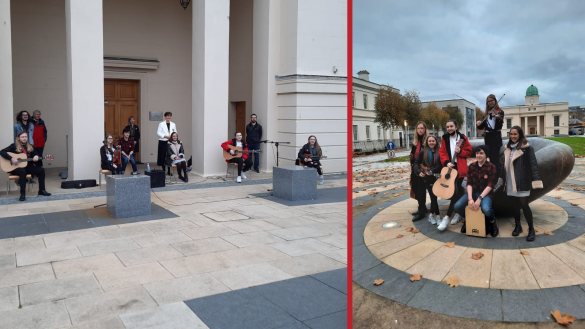 Students 7-18years can access group instrumental tuition in our 3 local community Hubs. You can find all the information here.
Follow us on Social Media for updates & performances!