Tallaght Strings: New violin project for primary school children
1 Feb 2019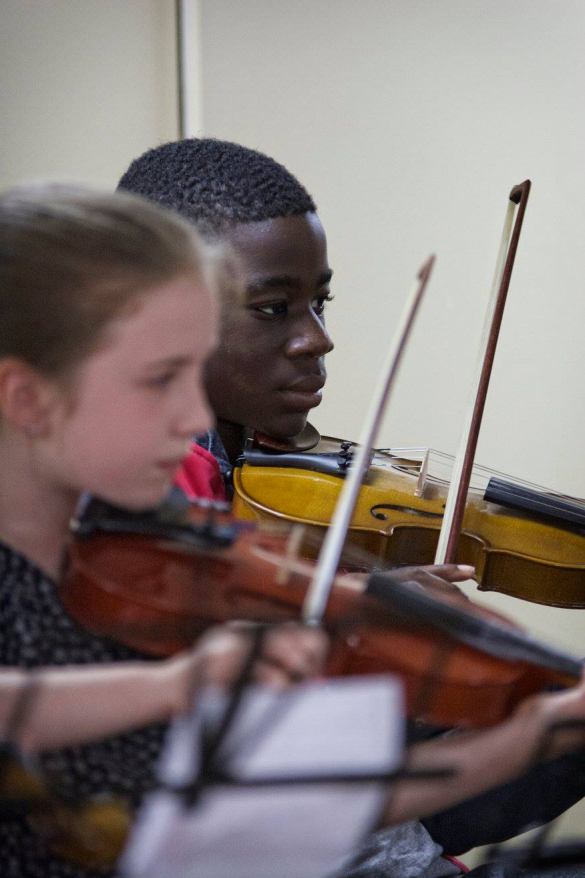 Music Generation South Dublin is delighted to offer this afterschool project to children who have been learning the violin for minimum 1 year in school or ourside of school. There are four schools in the Tallaght area which have been growing their violin programmes over the last number of years with Music Generation South Dublin. These schools are Scoil Aoife CNS, St Marys NS Saggart, St Aidans SNS Brookfield and St Brigids JNS Brookfield. Students from each of these schools have been invited to join Tallaght Strings. Participants do not have to own a violin to be able to take part and can avail of our instrument rental scheme if they wish to take a violiln home to practice.
Tallaght Strings was launched on Monday 28th January 2019 in Scoil Aoife CNS, Citywest and is faciliated by Rebecca Murphy.
New members welcome to join.
How to Join Tallaght Strings
Where: Scoil Aoife CNS, Fortunestown Lane, Citywest, Tallaght
When: Mondays 3-4pm
Who: 2nd class - 6th class violin students
How Much: €15 (Jan - April 2019)
Contact Details to Express an Interest:
Faciliatator: Rebecca Murphy
Email: info@musicgenerationsouthdublin.ie
Mobile: 083 1303769
Follow us on Facebook and Twitter for updates @MusicGenSD