Suburban Sounds Tallaght Class of 2018
20 Apr 2018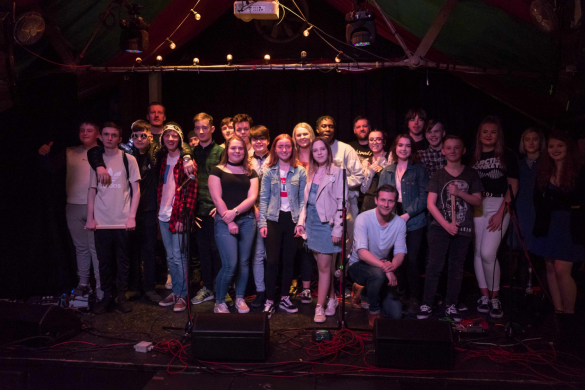 The course explores the following areas:
Songwriting
Crafting an idea into a song lyric.
Song structure and form
Song arrangements
Music Production/Post Production
Sequencing a song arrangement
Studio Recording Techniques
Studio Performance Techniques
Post Production Processes i.e. Mixing, E.Q., Compression, FX.
Composing Music for Film and Other Media
Live Sound Performance techniques
Music Tuition
Instrumental and Vocal Workshops
Basic notation and score
Singing Techniques
Study and Career Paths in Music and Related Fields
The group ends with a live performance showcase of the work they have created in one of Ireland's best loved venues The Grand Social in Dublin's city centre. They will also be lucky enough to record a selection of the songs they have written in the legendary Windmill Lane recording studios in Ringsend.
Suburban Sounds is supported by South Dublin County Arts Office and Music Generation South Dublin.
Each participant will finish the series having created, recorded and performed new work. They will also be offered the opportunity to have this work featured and promoted on NOISE Dublin youth arts website.
Follow the link to see images of the Class of 2018 Suburban Sounds gig in The Grand Social.
2017/2018 saw the development of Suburban Sounds to Suburban Sounds Schools under the mentorship of Martin Moran, Elton Mullally, Rob Davis, Gerry Horan and Lyndsey Lawlor. 7 Secondary Schools in the South Dublin county region took part in this pilot programme which was run over 12 weeks. These students had the opportunity to write original songs and record them in a recording studio and will be performing them in the Civic Theatre Tallaght on the 25th May 2018.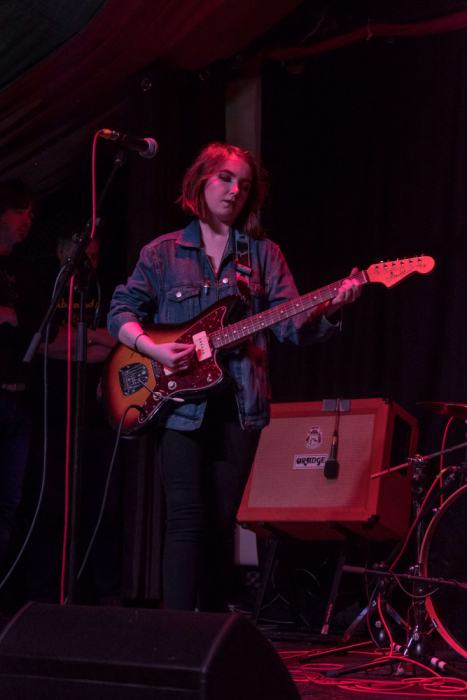 If your school would be interested in a Sub Sounds Schools programme please contact the MGSD Development Officer, Aideen McLaughlin for further information.
01 - 414 9000 (ext 6682) or amclaughlin@sdublincoco.ie