Sub Sounds: Music Collective Album Launch - The Grand Social Music Venue Dublin
12 Apr 2019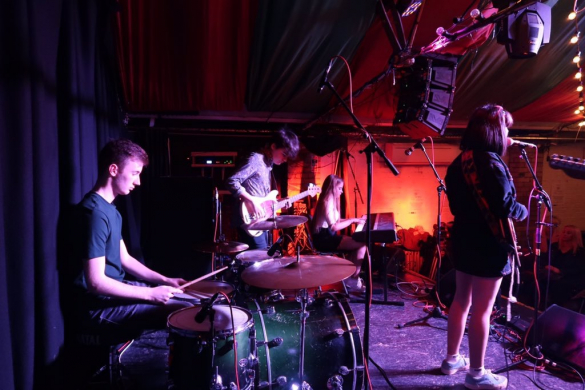 Suburban Sounds is an evening-course in music which is open to young people (aged 14- 18yrs) with a passion for song writing, music composition and/or music performance. It is run in partnership between Alternative Entertainments and CONTACT Studio. Group sessions take place every Wednesday evening in RUA RED South Dublin Arts Centre.
The group works with experienced musicians Martin Moran, Elton Mullally, Gerry Horan, Colin Morris, Rob Davis and Lyndsey Lawlor who help them to develop their songs, their musicianship and their creativity.
The highlights of the progamme are recording their orginal songs in the iconic Windmill Lane Recording Studio and performing on stage in The Grand Social music venue in Dublin City Centre. Over the February midterm break the group spent 5 full days of intensive rehearsing in Rua Red Arts Centre Tallaght in preparation for their Windmill Lane recording session.
Windmill Lane & Grand Social Album Launch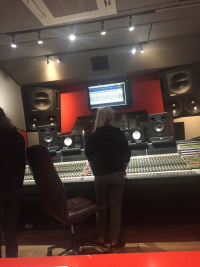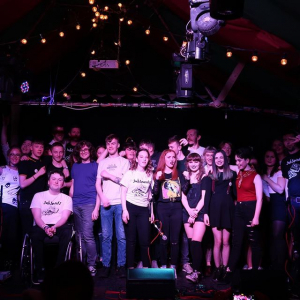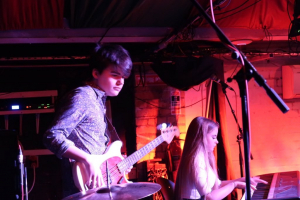 More Photos in our Gallery
Photos by Karyn Farrell www.indietripper.com
@theindietripper on Instagram and Twitter.
Stereophonic Dreams by Josh, Eilish and Domhnail performed in the Grand Social.
Josh Tuite spoke to Rebecca from Music Generation South Dublin in a pre-gig interview. She asked Josh about the future and what he hopes to persue as a career "I'm going to go to IT Tallaght to study Music Production and Sound Engineering. I would be really happy to go to work and do what I love."
Alive Again written and sang by Leah Rumling in the final rehearsal has an emotional ending for all of the participants. See video below. In a pre gig interview Leah told Rebecca from MusicGenSD about the key change at the end of this song. "Alive Again is a very loud, strong song... Martin came up with the key change and as I said they (the mentors) always push you to do your best. I wouldn't have done the key change, I wouldn't have been brave enough. They are all so supportive"
Pre-gig Interviews
SubSounds particpants were asked to complete the statement "For me, SubSounds is..."
"a space and a time of the week where you get to drop all your problems, just go and have fun, chill out and do what you love."
"AMAZING! An amazing opportunity"
"a away to express myself and meet new people"
"a family"
Sub Sounds Class of 2019 Album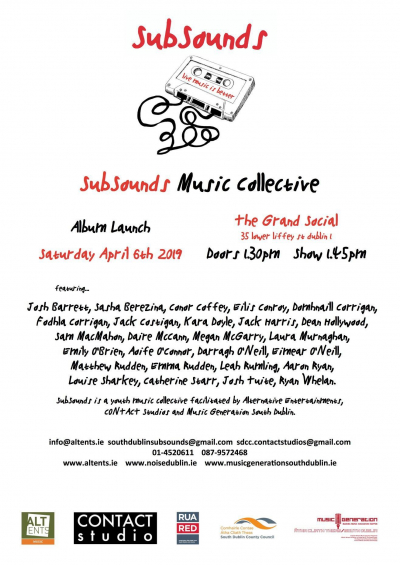 SubSounds is funded by South Dublin County Council Arts Office and Music Generation South Dublin. The programme is delivered by Alternative Entertainments and CONTACT Studio.
www.altents.ie www.noisedublin.ie www.musicgenerationsouthdublin.ie www.sdcc.ie
Contact Details:
Aideen McLaughlin, Music Generation South Dublin Development Officer
info@MusicGenerationSouthDublin.ie
01 414 9000 (6682)
Martin Moran, Suburban Sounds Director
southdublinsubsounds@gmail.com
Gerry Horan, SDCC CONTACT Studio
sdcc.contactstudio@gmail.com