Songwriting Workshop with Anie Verthen
11 Jul 2022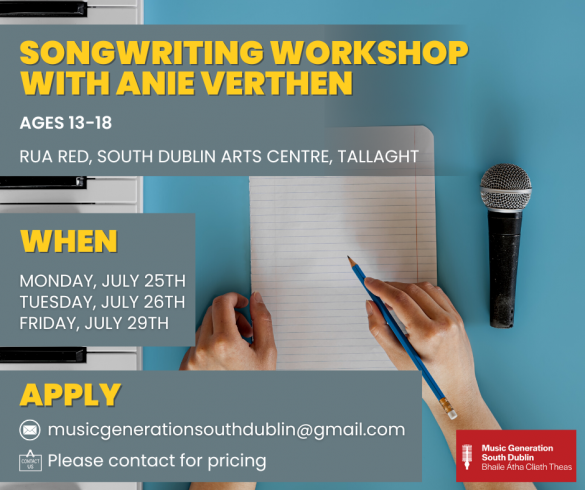 Songwriting Workshop with Anie Verthen

Music Generation is hosting a songwriting workshop for young people aged 13 – 18. Over the course of 3 sessions in one week, you will get to practice songwriting principles and complete a song with producer/songwriter Anie Verthen. The final session will involve a studio session where Anie will record the song with you/your group. You don't need to be able to sing or play an instrument. As long as you have a love of music and creativity, then you'll be able to take part.

When: Monday July 25th, Tuesday July 26th and Friday July 29th.
Where: Rua Red South, South Dublin Arts Centre, Tallaght


If you are interested in taking part, please contact us at musicgenerationsouthdublin@gmail.com to find out more. Please contact for pricing.