Signature Sounds
3 Dec 2021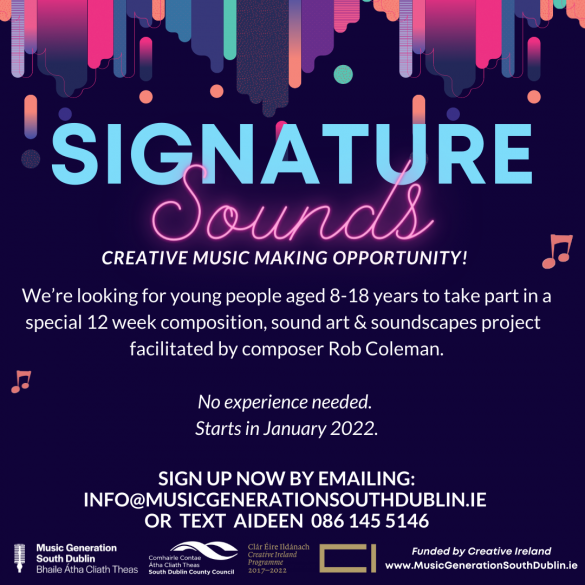 We're looking for young people aged 8-18 years to take part in a special 12 week composition, sound art & soundscapes project facilitated by composer Rob Coleman.
No experience needed.
Starts in January 2022.
Sign Up Now by emailing: info@musicgenerationsouthdublin.ie or text Aideen 086 145 5146
What is Signature Sounds?
Participants will learn about composition, sound art & soundscapes and will use these ideas to work together and prepare a new piece of music. They will also be the performers of the music which will also include recordings of the sounds around them, within their home and outdoor environments.
Composer Rob Coleman will work with interested young people to compose a new piece of music that they will perform themselves at a concert in March 2022, alongside the young people of our Bass Academy.
The Signature Sounds workshops will merge music technology with performance practice.
Sign Up Now!
Funded by Creative Ireland