Signature Sounds
30 Mar 2021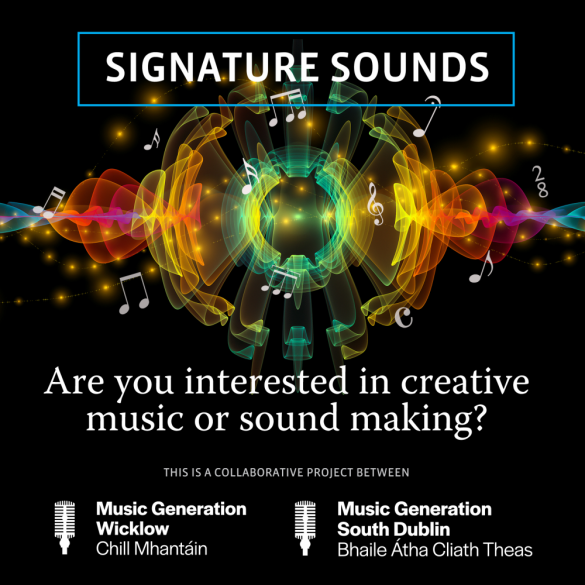 Rob will help you to explore ideas around listening, recording, soundscapes and sound maps and how these fit into composing music and performance.
The workshops are €25 in total per young person and will start Monday 12th April @ 6pm.
They will be run ONLINE over Zoom. This opportunity is open to young people from Wicklow and South Dublin aged 11 to 13 years. We are happy to expand the age limit if we get lots of interest.
Explore your own creativity and sign-up today by emailing info@musicgenerationsouthdublin.ie for more information.
This is a collaborative project between Music Generation Wicklow & South Dublin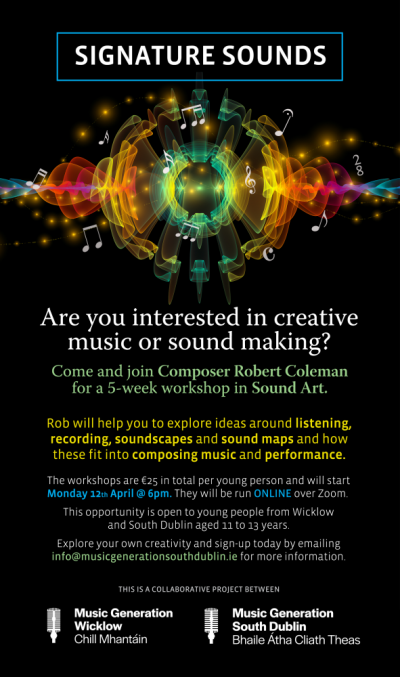 Follow us on TikTok, Instagram
Check Out our 'Perform With Us' instrumental tutorial videos on our website.