Music Generation South Dublin Panel for Music Educators
25 Jul 2018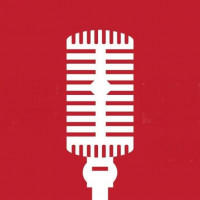 Music Generation South Dublin wishes to establish a panel of music educators specialising in the follow areas:
Early Years & Pre-school music
Vocal Development
Classical Strings
Classical Wind
Traditional Irish
Community music
Special Needs
Music Therapy
Guitar
Brass
Percussion
Applicants must be registered on www.etenders.gov.ie inorder to apply for the panel.
Apply for the panel by following these steps:
Login as a supplier on www.etenders.gov.ie
Click on 'Notice Search'
Type in 'Invite for Panel Membership'
Download application form and follow instructions
Please make sure to read the document entirely and fill out the Response Document completely. It is crucial that you do not submit an empty document.
E-tenders RFT Number for this Application is 137438.
Direct link to Tender: https://goo.gl/arBvwL
Closing Date for Applications: 10th August 2018 4pm
All teaching positions are subject to demand and will be located in the South Dublin County region. This region includes Rathfanham, Knocklyon, Firhouse, Tallaght, Killinarden, Jobstown, Clondalkin, Lucan, Citywest, Saggart, Rathcoole.
South Dublin County Council (the 'Contracting Authority') is the lead partner for Music Generation South Dublin. It is part of Music Generation – Ireland's National Music Education Programme, initiated by Music Network, co-funded by U2, The Ireland Funds, the Department of Education and Skills and Local Music Education Partnerships.
Should you require assistance with registering, please contact their Helpdesk on 021 2439277 or etenders@eu-supply.ie quoting RFT Number above.