New Programme with Down Syndrome Dublin
4 Mar 2021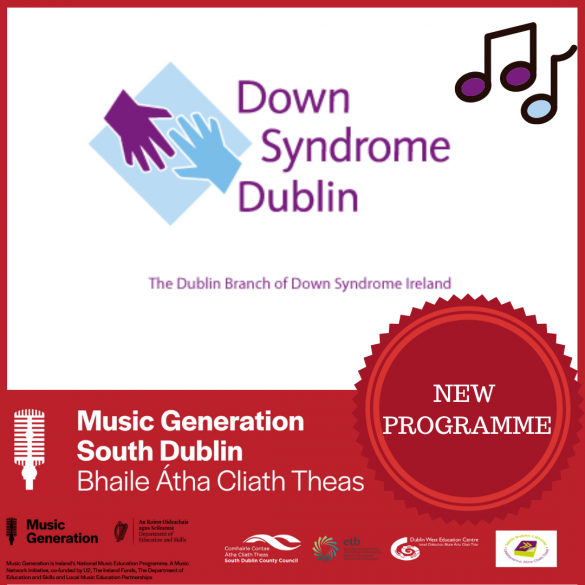 This week will see the start of a very exciting NEW partnership between Music Generation South Dublin and Down Syndrome Dublin.
This music programme begins on Wednesday 3rd March 2021 and will run as a 4 week taster programme.
9 children aged 18 months - 4 years from DS Dublin will participate.
Facilitated by MGSD Musician Educator Hannah Lee, programme planning with Music Therapist Laura Walsh & MGSD Development Officer Aideen McLaughlin.
This programme will take place on Zoom until restrictions allow for activity to take place face-to-face.
Down Syndrome Dublin is the Dublin branch of Down Syndrome Ireland and is the founding and oldest branch of the organisation. They are an organisation of parents and families, striving to enhance the lives of their children through Inclusion, Independence and Choice.
More Information: https://downsyndrome.ie/branches-detail/dublin/
Follow DS Dublin on Twitter and Facebook
Follow Music Generation South Dublin on Facebook, Instagram & Twitter