Music Generation South Dublin helps bring Music Alive in Lucan this Summer
26 May 2016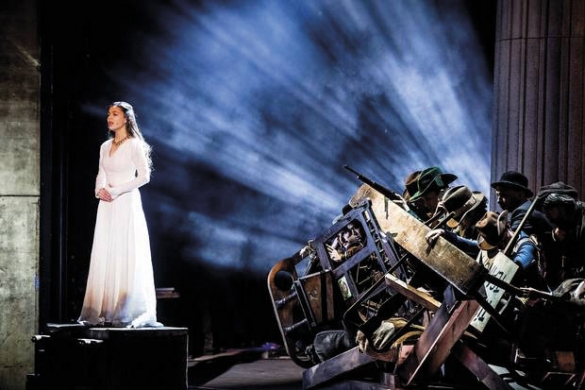 Ruaille Buaille Lucan Children's Music Festival is taking place in Lucan from Wednesday 8th June until Saturday 11th June. We have an exciting programme of music workshops, performances and outdoor events, suitable for children of all ages. Ruaille Buaille 2016 is the perfect environment for children and their families to celebrate making and experiencing music, and with over 40 events taking place there is something for everyone to look forward to this year.
The festival takes place in Lucan Library, local primary schools and this year we are delighted to launch our Festival TENT @ Griffeen Park where we will be joined by none other than Sibéal Ní Chasaide and Lisa Lambe.
In the spirit of commemoration, Ruaille Buaille will be joined by Sibéal Ní Chasaide the star of RTE TV show Centenary in Ruaille Buaille Remembers 1916. Sibéal will perform a selection of traditional Irish works, alongside works by renowned Irish composer, Patrick Cassidy, including her haunting rendition of Mise Éire. Our Scoil Chrónáin Choir will be joining Sibéal on stage as part of this amazing event.
Singer, actress, ex member of Celtic Woman and multi platinum recording artist, Lisa Lambe has toured the world and Ruaille Buaille is delighted she has made the Festival TENT @ Griffeen Park one of her gigs for summer 2016. Joined by Simon Morgan, whose recent album went to number 1 in the Irish iTunes Vocal Album Chart, this promises to be an electric hour of music.
As well as an array of great performances in the tent, there will be plenty happening in the park including face-painting, circus performers and pop-up shows. So, bring a picnic and enjoy a great musical family day out! We are delighted to announce that our Concertina Club will perform on Sat 11th June as part of this brilliant festival.
Since its inception in 2008, Ruaille Buaille Lucan Children's Music Festival has provided an environment where children of all ages can experience music making and be introduced to many genres and instruments in a fun and informal way. Ruaille Buaille has all the wondrous, magical and imaginative ingredients to spark the creativity of every child.
Other highlights of this year's festival include the Mad for Trad Orchestra which was formed at last years festival, early years workshops for our youngest festival goers and the Mobile Music Machine is back this year by popular demand.
Library Events and Library Class Visits can be booked through Lucan Library on
(01) 621 6422. General Festival Enquiries and all bookings outside of Lucan Library can be made through Artscope at (01) 505 9582 or email info@ruaillebuaille.ie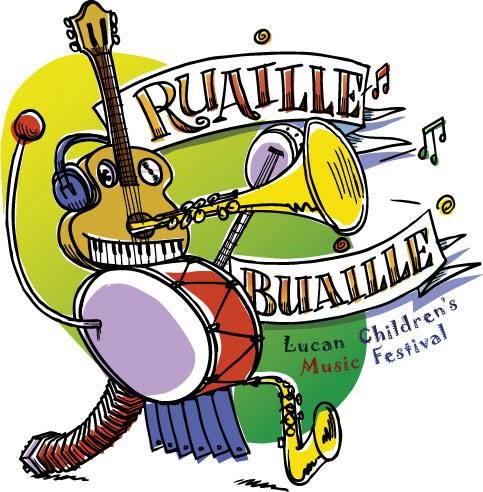 The festival is produced by South Dublin County Council Arts and Library Services. The festival programme is curated and managed by Artscope.
A full programme of events and performances is available on our website www.ruaillebuaille.ie