Monkeying Around in Rathcoole!
1 Sep 2015
On Thursday 27th August, some of the staff from Survey Monkey Dublin paid a visit to Music Generation South Dublin's Rathcoole Hub. Donned in their civvies, the staff came laden with paint brushes, trays and yard brushes, eager for a bit of spring cleaning!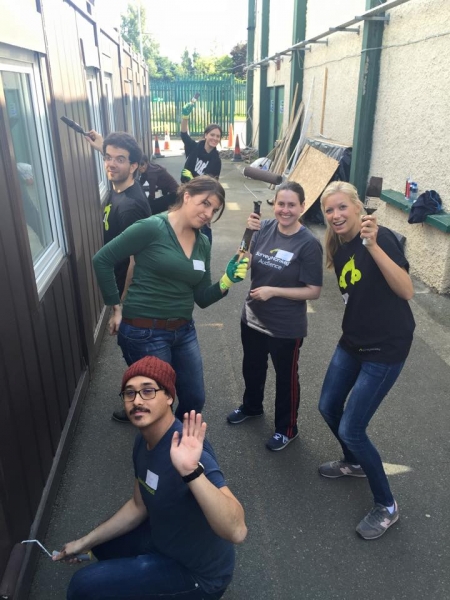 The staff, ranging from countries like America, Brazil, Spain and Italy had given up their morning to help spruce up the Hub in preparation for MGSD's after-school programmes in October.It came at the end of a global week of volunteering which saw Survey Monkey staff giving up their free time to local worthy causes, all in memory of their late CEO, Dave Goldberg.
All of the staff & students of MGSD would like to say a huge thank you to the staff and are delighted they chose MGSD to #makedaveproud!
To see more pictures from the day, check out our Facebook Page!