MGSD Hubs Virtual Jam for Cruinniú na nÓg 2020
23 Jun 2020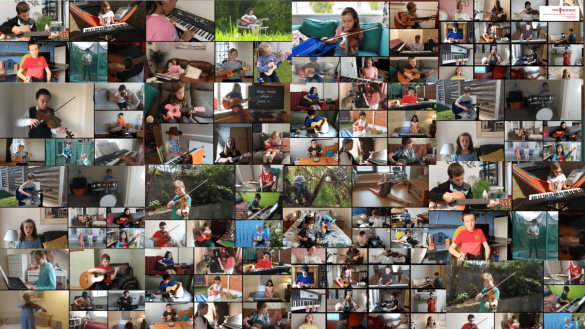 It has been an interesting journey this year for the students who attend our Hubs in Rathcoole & Clondalkin. Our wonderful team of MG Hub musicians have nurtured and guided music-making through classes and performance weeks and, more recently, online where students continued to flourish and progress.
Now, we celebrate the achievements of the students by creating this virtual performance which features 87 students (from both Rathcoole and Clondalkin) participating in a video presentation which reflects the character and nature of our Community Music Hubs.
We hope you enjoy it!
#CruinniuTVSD #CreativeIreland #InThisTogether
Music Generation South Dublin County Council South Dublin County Arts Office South Dublin Libraries Dublin and Dún Laoghaire ETB Dublin West Education Centre RTÉ CreativeIrl