Cruinniú na nÓg - Free Children's Event - 23rd June 2018
18 Jun 2018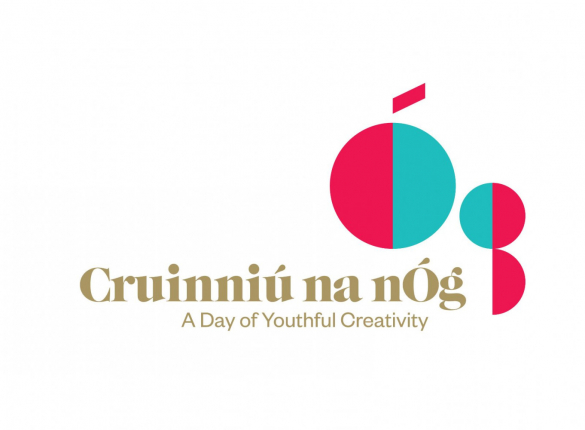 All events are free of charge and will be held in a variety of locations on Saturday 23rd June 2018.
Early Years Workshops
Music Generation South Dublin will be faciliating a number of Early Years music workshops for 0-2 or 3-4 years in local librarys in Tallaght, Ballyroan and Clondalkin on June 23rd. The times vary slightly across each venue so please check the Eventbrite for exact times. There is limited availablility so booking is essential. Please find links to event info and eventbrites below.
A fun-filled song, movement and percussive musical experience through play. Each interactive session gives parents the chance to actively participate in preparing their babies/ toddlers for the later development of accurate rhythmic skills, accurate singing skills and sensitivity to the expressive qualities of music!
Traditional Irish Music Full Day Workshop
MGSD is offering young trad musicians from across South Dublin County the opportunity to be part of a full day workshop with professional trad musicians, James Mahon from trad group Kíla and Daire Bracken from Slide. We have students from MGSD County Trad Ensemble, Rathcoole Trad Ensemble, Lucan Comhlatas, St Martins Grúpa Ceoil Brittas and children from Music Generation Wicklow taking part in the workshop in idilic setting of Whitechurch Library, Ballyboden, Knocklyon. There will be a performance at 5:30pm which all are welcome to attend. info@musicgenerationsouthdublin.ie for queries or if you have a student/child who would like to participate in the trad workshop.
Cruinniú na nÓg aims to celebrate and encourage children and young people's participation in culture and creativity through a compelling spread of performances, coding, theatre, art and music workshops, readings and screenings, special events and much more. Cruinniú na nÓg is an initiative of the Creative Ireland Programme at the Department of Culture, Heritage and the Gaeltacht and is presented in partnership with RTÉ and the Local Authorities.
Find Out More about events nationwide: https://creative.ireland.ie/cruinniu/
BOOKING IS ESSENTIAL. Further Info and link to Eventbrite:
Click here for Tallaght Events
Click here for Ballyroan Events
Click here for Clondalkin Events