Annette Halpin Memorial Music Awards 2017
16 Mar 2017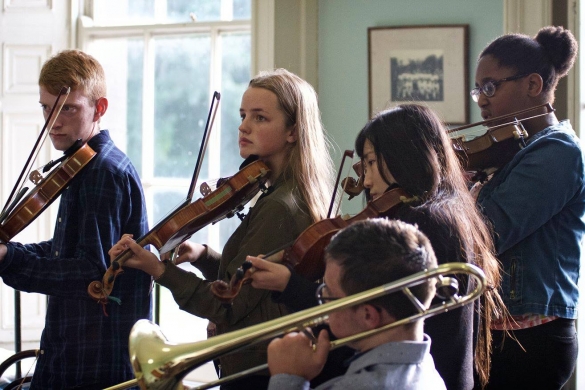 The aim of the Annette Halpin Memorial Music Awards is to support music education, music development and performance opportunities for young musicians/composers/singers living in the South Dublin County Council's Administrative Area.
This might include but is not exclusive to master classes, purchase of instruments,
recording, or travel. Proposals should demonstrate development in the context of the applicant's work.
The awards are supported by South Dublin County Council, The Halpin Family and Music Generation South
Dublin.
If you know a child or young person up to the age of 18 years of age that is showing particular musical promise, or would like to apply for the chance to further enhance their tuition opportunities, please get them to submit their applications as soon as possible (Click on the link below to download the application form)
http://www.sdcc.ie/sites/default/files/form//annette-halpin-memorial-music-award-2017-application-and-criteria.pdf
You can also call the MGSD office on 01-4597834 Ext. 6682