€2 Million From U2's iNNOCENCE & eXPERIENCE Irish Concerts To Support Music Generation
9 Sep 2015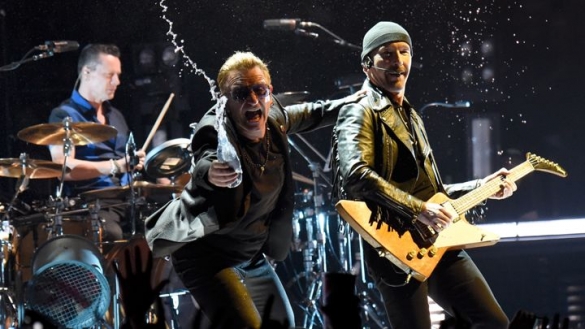 U2 today announced today that they will bring the iNNOCENCE & eXPERIENCE tour home to Ireland for six home shows, being Belfast on 18th & 19th November and four shows in Dublin on 23rd + 24th, 27th + 28th November 2015.
€2million raised from these concerts will be gifted to Music Generation - Ireland's National Music Education Programme which provides access to high quality subsidised music tuition for thousands of children and young people throughout the country.
Welcoming today's announcement, Rosaleen Molloy, National Director of Music Generation said, "Music Generation would not exist without U2's vision. It was the band's very own personal experience of music education as children and teenagers that has driven their commitment to kick-start this ground breaking project."
"We are extremely grateful to the band for their continued support of children and young people's access to music education in Ireland and we welcome this announcement with enthusiasm and excitement. Music Generation is immensely proud to be associated with U2's iNNOCENCE & eXPERIENCE Dublin and Belfast concerts. U2's ongoing generosity and support will ensure a brighter musical future for many more of Ireland's children and young people along with continuing to create employment opportunities for musicians."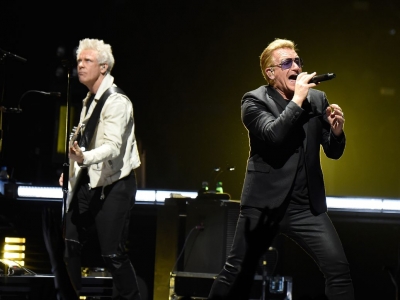 Since its launch in 2010, Music Generation has achieved unprecedented growth, extraordinary achievement, rapid expansion and phenomenal success. The programme has reached over 26,000 children and young people in twelve areas of the country (Carlow, Clare, Cork City, Laois, Louth, Limerick City, Mayo, Sligo, South Dublin, Offaly/Westmeath and Wicklow) in addition to creating some 330 employment opportunities, mainly for musicians to deliver tuition. The pace of development has created a palpable and tangible sense of a movement of great change in the Irish music education landscape.
"The reason why Music Generation has been such a success story is because of the partnership base that underpins how we work", said Rosaleen. "U2, The Ireland Funds, with the support of Bank of America, Music Network, the Department of Education and Skills and Local Music Education Partnerships together with the Arts Council are our key partners. Without their input and support Music Generation would not have been possible."
Music Network established Music Generation in 2010 following a €7m donation from U2 (€5m) and The Ireland Funds (€2m) to implement its national strategy for music education in Ireland.
"The impact of the original €7m philanthropic donation from U2 and The Ireland Funds has been extraordinary. Every day, the lives of thousands of children and young people are being transformed through access to a variety of music tuition opportunities – everything from song-writing initiatives to brass bands, orchestras, choirs, rock groups, rap projects, grupaí cheoil and composers clubs. The original donation has seed-funded development and generated ongoing sustained 50/50 investment from the Department of Education and Skills and Local Music Education Partnerships", continued Rosaleen.
"U2's ultimate vision for music education in Ireland is for universal access for every child and young person across the whole country. Music Generation shares in this vision and we look forward to the prospect of the programme expanding from 2016, with thanks to U2's continued support for music education in Ireland."