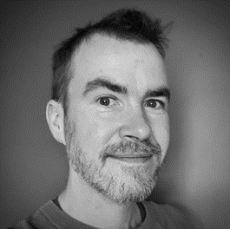 COLIN J MORRIS - MUSIC FOR MEDIA CONSULTANT & COMPOSER
Colin has been involved in the music industry since 1993, when he was a member of the critically acclaimed Dublin band Sunbear. From this point he has played with many Irish artists, including Ruby Tailights, Carol Keogh, Miriam Ingram, Cat Dowling, Nick Kelly and many others. He has also composed scores for feature film, theatre, documentaries and advertisements.
As well as performing and composing, Colin records and mixes all things audio. He was the location sound engineer and mixer on RTÉ's seminal music show Under Ether, where he recorded the likes of Villagers, Gomez, ASIWYFA, Delorentos, Brendan Benson and others. In the studio, Colin recorded several high profile acts including Sinead O'Connor.
Colin is a graduate of the Music & Media Technologies programme in TCD where he studied recording technology in more depth and graduated with a Masters degree. He is currently teaching audio technology for Music Generation SD's Access Music Production (AMP) as well as SubSounds and South Dublin Schools.