Suburban Sounds is an exciting 12 week, performance music programme aimed at post-primary students across the South Dublin County region.
It introduces young musicians to the world of song-writing, recording and performing.
It aims to empower and link young people in the community using a creative platform for self-expression.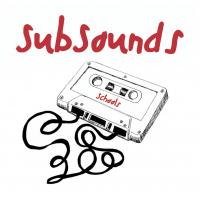 Participating Schools 2017/2018
Firhouse Community College, Firhouse.
Collinstown Park Community College, Clondalkin.
Colaiste Eanna, Ballyroan.
Colaiste Brid, Clondalkin.
St Aidan's Community School, Tallaght.
Killinarden Community School, Tallaght.
Moyle Park College, Clondalkin.
Class of 2018: Sound Cloud Recordings of a song composed, performed and recorded by each school can be found here. You can also listen to each track at the end of this page.
What's Involved?
Students are mentored by professional musicians towards creating, producing and performing music from the original conception to the final product and performance.
This performance music programme focuses on creativity, tuition, group work, and project management. Participants are given a whole music experience that will benefit them in many areas of their careers going forward.
The Suburban Sounds Schools Programme offers:
Song Writing, Arrangement & Composition
Instrument & Vocal Workshops
Project Planning
Studio & Recording Experience
Sound Production & Techniques
Performance Showcase
This exciting music programme is varied, vibrant and young person-focused.
How is it Delivered?
The programme is managed and delivered in a partnership between Alternative Entertainments and CONTACT Studio. Two - three Sub Sounds tutors will attend your school weekly/fortnightly, either during or afterschool depending on the schools preference. They will bring their own equipment and make use of any instruments or sound equipment in the participating school.
CONTACT Studio is a South Dublin County Arts Office initiative. Suburban Sounds Schools is funded by Music Generation South Dublin, South Dublin County Council, Dublin/Dun Laoghaire ETB and a contribution from the participating secondary school.
Get in Contact:
If your school would like to apply for this opportunity please email the Development Officer, Aideen Mc Laughlin, amclaughlin@sdublincoco.ie