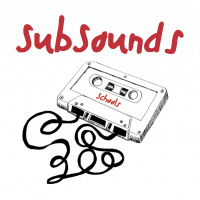 Sub Sounds is a youth music collective that is managed and delivered by a partnership between Alternative Entertainments and CONTACT Studio. It is funded by Music Generation South Dublin. CONTACT Studio is a South Dublin County Arts Office initiative.
The programme takes place in RUA RED South Dublin Arts Centre, Tallaght, and it is open to young throughout South County Dublin.
Sub Sounds aims to empower young people to develop their creativity, musicianship, and composition skills through mentorship and collaboration.
We have various projects within the collective: SubSounds LP, SubSounds EP, and SubSounds Schools.
To find out more about our various projects, please visit: www.subsounds.ie