Hubs Concert 2019 - Music Generation South Dublin
27 Jun 2019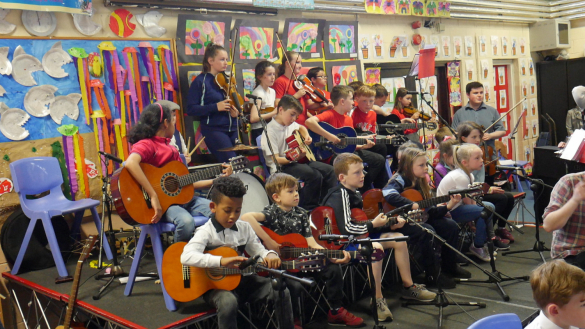 After 30 weeks of lessons our Community Hub students took to the stage to perform for friends and family. The concerts were held in each of the hubs - Rathcoole Community Centre and St Peter Apostles JNS, Neilstown Clondalkin. We encourage playing and performing with other instruments in the hub from a beginner stage. The tutors worked together to devise a selection of songs which appealled to the students interests and musical abilities. The selection included Shallow by Lady Gaga, Shotgun by George Ezra, Old Town Road guitar & drum solos, a few trad classics and some lovely keyboard solos.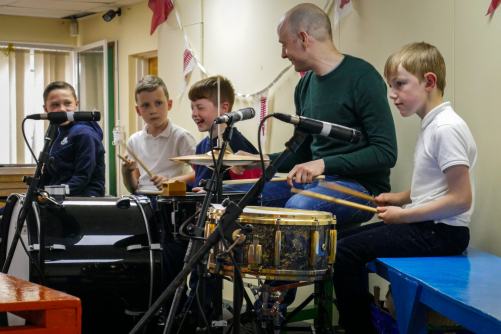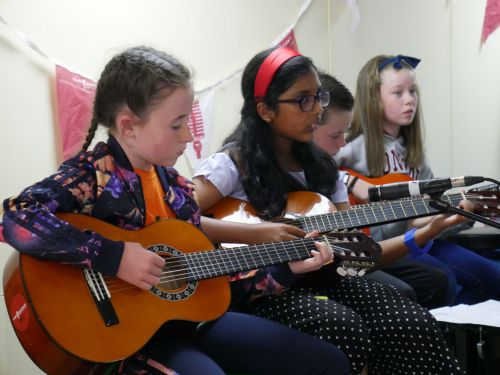 Check out the full gallery of photos from the concerts here.
Registration for 2019/2020 is now open for new students aged 7 - 17 years. Registering does not guarantee a place in the hub but we will do our best to accommodate everyone.
Link to Online Expression of Interest: http://bit.ly/MusicGenSDHubsApplicationForm
Rathcoole Hub is located in Rathcoole Community Centre on Wednesdays.
Clondalkin Hub is located in St Peter Apostles JNS, Neilstown, Clondalkin on Thursdays.
Contact Details for Hub Manager:
E: info@musicgenerationsouthdublin.ie
T: 083 130 3769
Hubs Manager: Rebecca Murphy
Hubs Assistant: Jenny Managan
Music Generation South Dublin Development Officer: Aideen McLaughlin