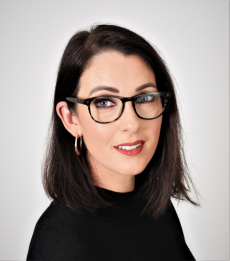 Aideen McLaughlin - MGSD Music Development Manager
Aideen McLaughlin is a native of Carlow and holds a BMus degree from NUI Maynooth. Following her degree studies Aideen completed an MA in Musicology at NUI Maynooth. She also holds a Diploma in Journalism and Media Studies from Dublin Business School graduating with Honours (2012) where she was awarded 'Student of the Year' at DBS for that academic year.
Over the past number of years Aideen has been a member of various award-winning choral groups such as Carlow Young Artists Choir, the NUI Maynooth Chamber Choir, Schola Gregoriana Maynooth, The Academy Chamber Choir in Tullamore, who were awarded ' Choir of the Year' at the Navan Choral Festival 2012 and more recently Newbridge Gospel Choir. She directed the NUI Maynooth Drama Society in their 2010 production of Fame: The Musical but her main passion lies in choral music.
She acted as music facilitator with The Academy of Music, Tullamore, Co. Offaly from 2010-2013 teaching piano, voice and pre-instrumental classes to children and young people. She coordinated weekly toddler music classes around the county and worked extensively with special needs groups during her time, acting as MD for various projects involving people with disabilities.
Aideen worked as Resource Worker with Music Generation Carlow from 2013-2017. She had the privilege of working both on the operational team and on the Early Years and Vocal programmes during her time in Carlow. She was honoured to lead and conduct the Borris VS Music Generation TY Choir for their 2013 composition project entitled Speranza, which was co-written with the TY students and renowned Irish contemporary composer Linda Buckley. Aideen also led the 2015 Music Generation Carlow collaborative project between Borris Vocational School and Irish composer Glen Austin.
She has taken up the role of Music Development Officer with South Dublin County since February 2017.